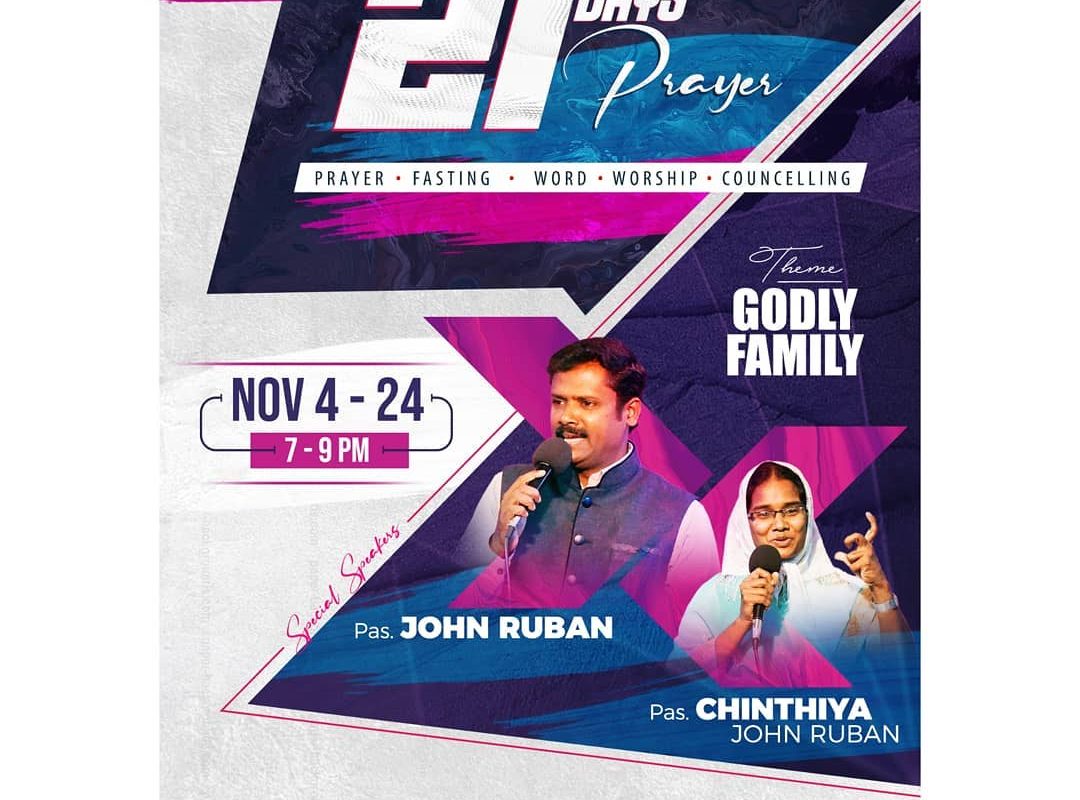 These fasting prayers in each year is really a period of transformation and regenerating to many of them!
Are you hungry for something great this season?
#rev_johnruban and #pas_chinthiya will be delivering the sermons!
Come join us in the time of #prayer #word and #worship from #november 4th to 24th ,everyday evening at 7 to 9 p.m in our #Podanur campus! — with Johnruban John and Chinthiya John Ruban.